A quick update from the OSGeo Marketing Committee. OSGeo volunteers have been working diligently to increase the reach and awareness of our community and technology.
Below are a just a few of the activities happening in our community; check out local chapters for events and activities in your area (congrats to OSGeo Ireland on their first event).
AAG2017
Ashley Tardif (FOSS4G operations coordinator) was able to attend the American Association of Geographers 2017 Annual Meeting to promote OSGeo and FOSS4G. Thanks to Boundless for providing us space at the event. AAG is a large education focused event that was held in Boston (so a great chance to promote foss4g).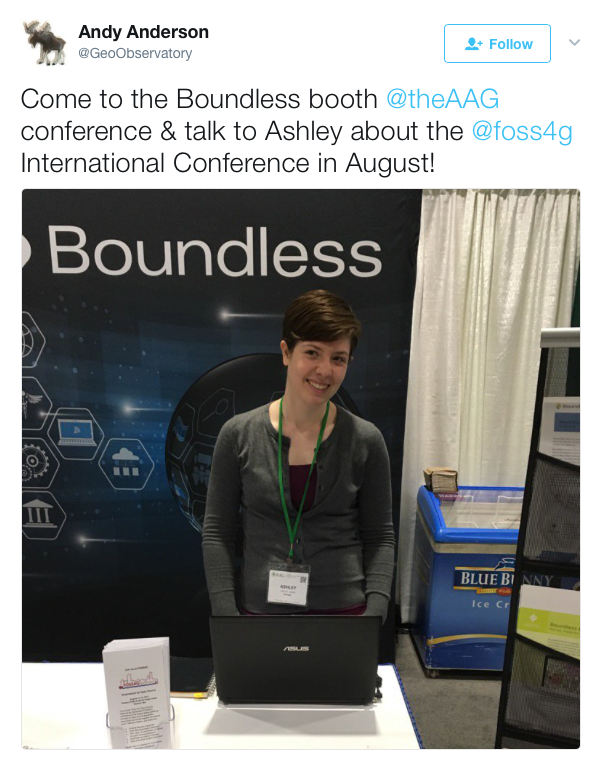 (Picture from @GeoObservatory)
OSCon 2017
The Open Source Convention was held in Austin Texas this year and was a chance to bring mapping to a large technology conference.
Thanks to volunteers Sara Safavi (Boundless) and Thea Aldrich (LocationTech) for attending the event on our behalf. Logistics were provided by Guido, Astrid, Jody and Michael from OSGeo.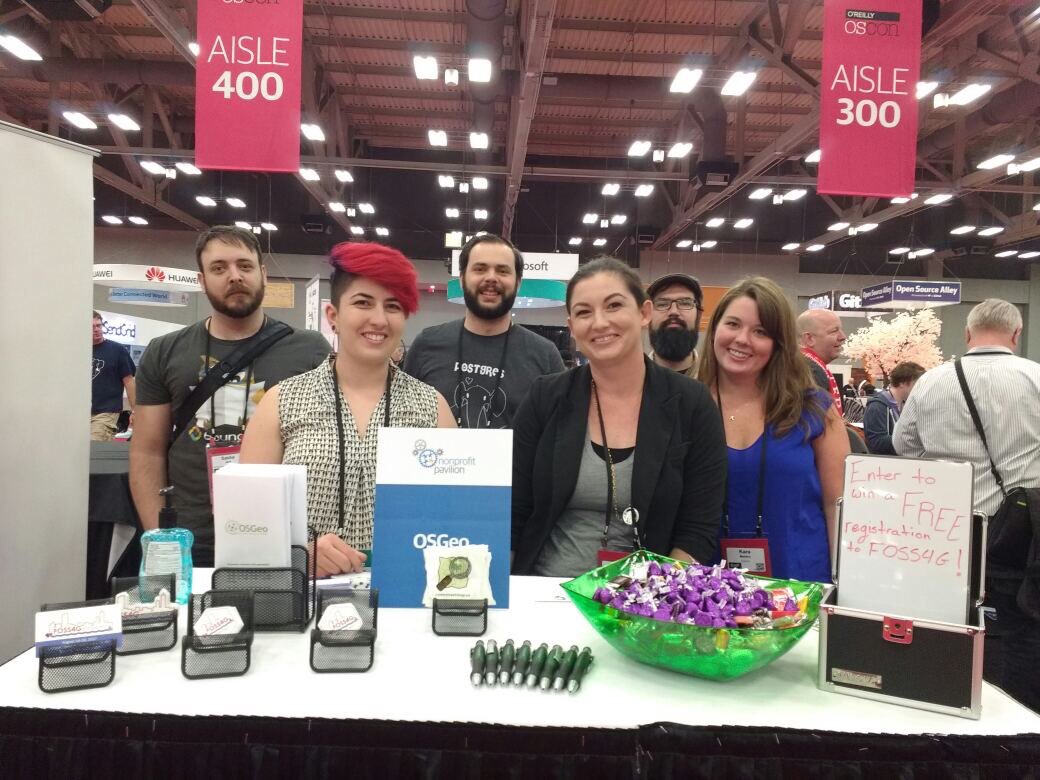 (Picture from tweet by @MacVloemans)
CalGIS / LocationCon
Marc and Jody from the marketing committee had a chance to catch up at the CalGIS / LocationCon event in Oakland California. This was a great opportunity for first-contact open source advocacy with GIS Professionals. QGIS was well known to attendees and offered a conversation starter about how open source works.
The event opened with both an Extending QGIS workshop and a Introduction to GeoServer workshop. The schedule provided a constant track of open source goodness thanks to our friends over at LocationTech.
During the breaks we able to answer questions, and promote the upcoming FOSS4G conference in boston.
The code sprint on Thursday offered a chance to catch up on the license questions facing the OSGeo Live project; explores some of the short and long term fixes. Brian Hamlin had a look at the OTB Toolbox incubation progress and helped move the project towards graduation. Rob Emmanuel and Jody Garnett helped new developers through the all important first pull request hurdle.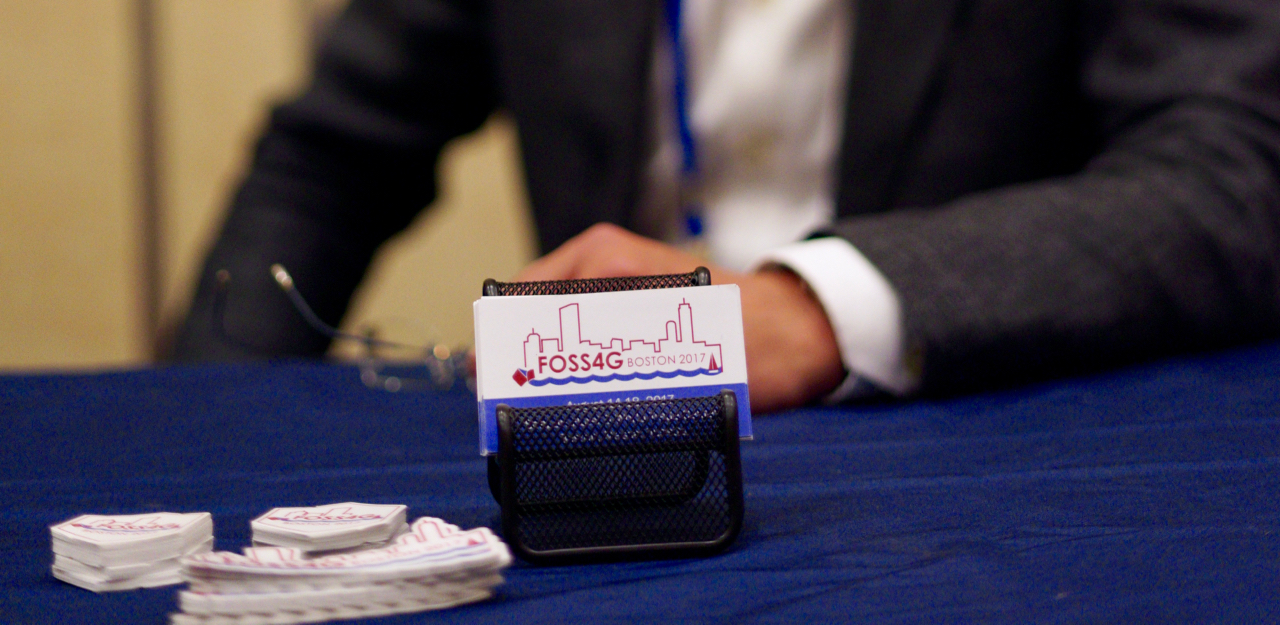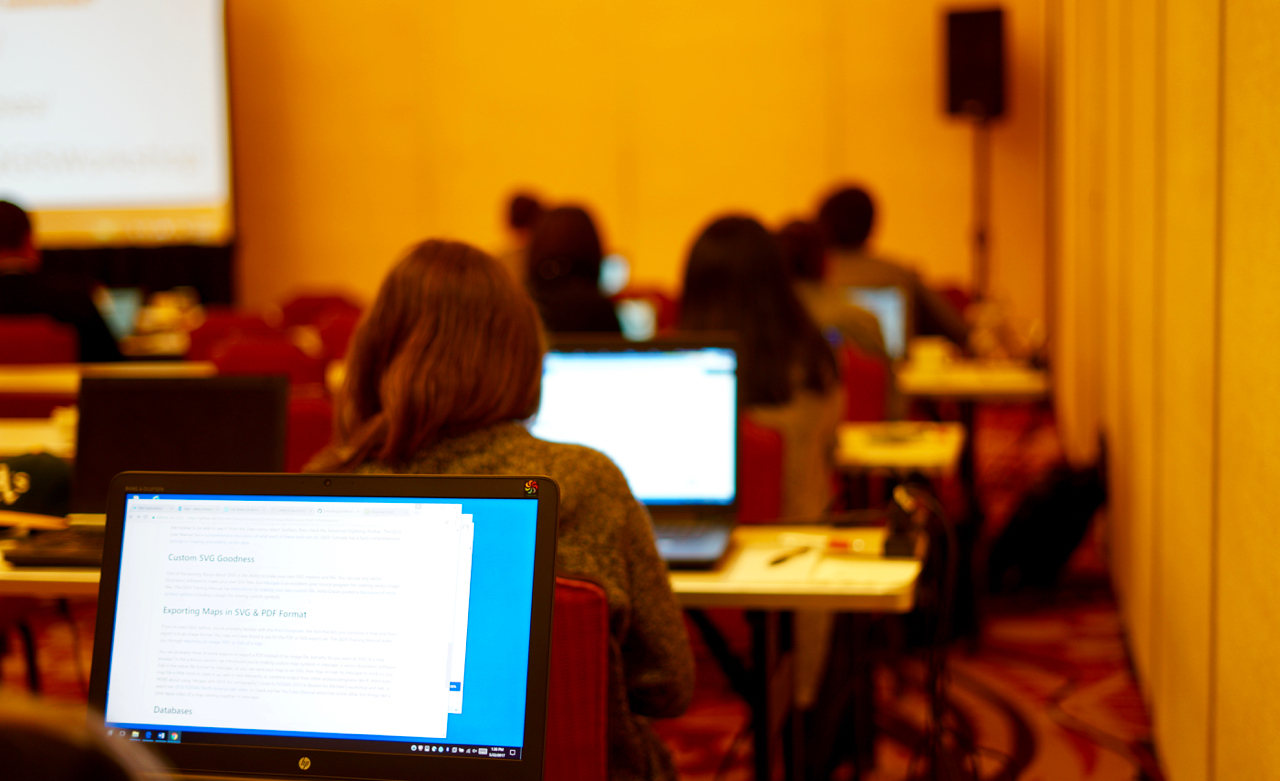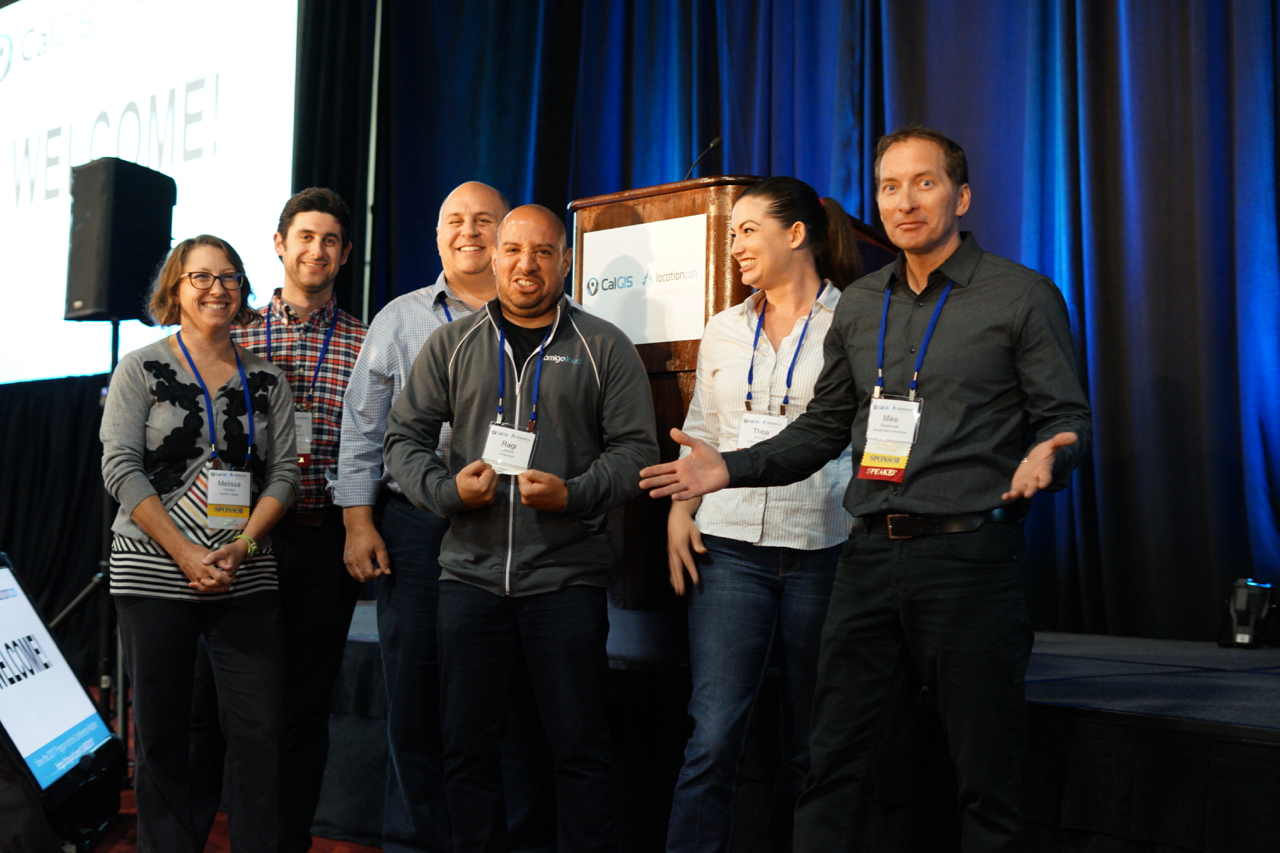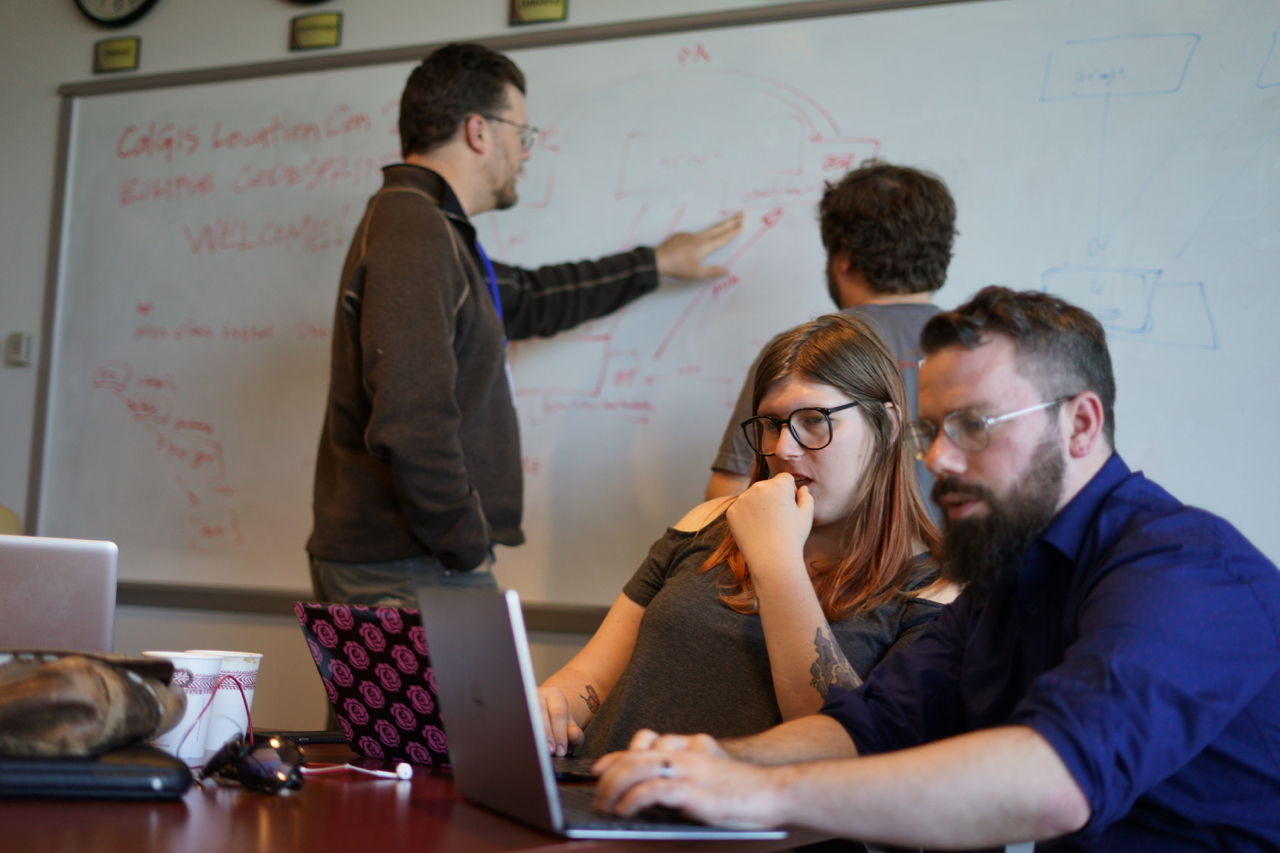 (CalGIS 2017 photos via jodygarnett)